Company policy
82K Trading Pty Ltd suggests environment and conservation of nature with our original brand 82K Collections.
We spread 82K brand to the world and suggest the product that a visitor can feel spiritually rich and manufacture it, and sell it.
---
CEO message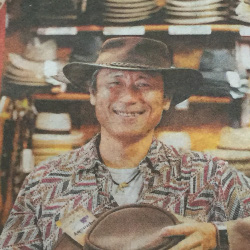 To Our Valued Customer and Clients

Dear Madam
This time thank you very much for interest in our homepage.
I am a Yatsuki Hirakawa of the representative. I run president business in spite of being a young fellow.
Thanks to you, it was supported by all of you, and the company greeted the 10 years.
All of you deserve the credit; thank you very much.
I will try for new work and quality from now on so that it is loved by many visitors.
I would like the more and more protection and ask than all the employees feeling from now on.
At the very beginning
When I went to Okinawa with a wife y2015, a photograph is really the souvenir picture which I made in the experience-based studio of the glass beads. There was the product of a glass beads called [Sweet Elements] in 82K brand and made designs more than 1,000 kinds so far. I made it and really realized it when I caused trouble very much towards the producer. Including the glass beads which had you make it heartily one by one, I want to sell all products with love still more.
---